Our Crystalline Livani Candle© is not just a miraculous & holy scent that awakens your soul. There are many layers to our Livani Candle.
PURE FRANKINCENSE OIL & FRANKINCENSE RESIN
LIVANI CRYSTALLINE CANDLE
PROTECTION + CLEARING + PEACE
Liquid crystalline Candle Therapy bed
Our crystal bed has 7 extremely clear and Vogel cut quartz crystals that suspend approx. 12 inches above our candles. Each crystal has been cut to release a specific frequency, in order to cleanse, clear and enhance our candles vibration as well as awaken the liquid crystals power.
9 day ritual crystal candle
Saint kyprianos crystal candle
The essential oil used is Dragons Blood; for protection, clearing negative energy & to enhance & amplify all potency of energetic healing.
OUR BEAUTIFUL CERAMIC CROSSES MADE IN-HOUSE
WE CAN CUSTOMISE AND BRING TO LIFE YOUR DESIRED CREATION
Next Pop-up Locations:
Blacktown Wetspoint,
27th November Till 24Th December, level 3
Stocklands Wetherill Park,
30th November till 24th December, across from smiggles
FREE SHIPPING
Enjoy Complimentary Shipping
Spend $80 or more and unlock free shipping across Australia!
Exceptional Handcrafted Products
Given the high demand for our on-site handcrafted items, we recommend making an appointment to ensure you receive the best experience and customer service possible.
Location
Find us at 3 Cosgrove Rd, Strathfield South, NSW 2136.
The Art Of Candle Making
Candle Course
Dates:
Saturday 5th of August (Sold out)
Saturday 12th of August (sold out)
Saturday 19th of August (Sold out)
Saturday 23rd of September 11:30 (Sold out)
Friday 27th of October 6:30pm
Saturday 28th of October 6:30pm

Made In Sydney Australia.
Crafted with Prayer & Unconditional love
Our original Jesus design, adorned with A-grade black obsidian crystals, meticulously crafted by Eleni in 2021 on marble. Since then, it has become our bespoke masterpiece, gracing countless homes worldwide with joy and a reminder of faith. Not limited to Australia, we have expanded our creative horison to introduce a new concept crafting on canvas, tiles & board.
take a peak at all our religios decor
Greek Gods & Goddesses
These outstanding marble pieces are imported from Greece, straight to Melbourne, where Anthony is able to express his creative & artistic style, and from there, they are shipped off to Sydney, where Eleni uses her knowledge of Crystals and resin art. the final product is incredible; through three hands, an incredible cohesive masterpiece is made.
Shop This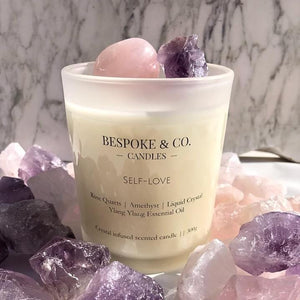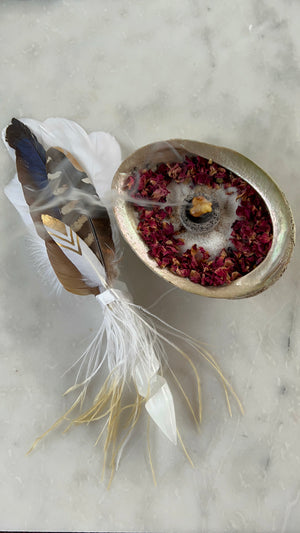 Australia's No.1 Incense & Cleansing tools
The burning of incense can act as a doorway to spirituality.
At Bespoke & Co. Candles, we work closely with the Monks to bring you A-grade resins from Mount Athos in Greece, Jerusalem, Cyprus. We also bring in Resins and incense from Peru, Nepal & India
check out our incense
check out our cleansing wands
Best Australian Candle Supplies
Aromas have the ability to access the core of human memory. Those who make scented candle supplies and individuals buying them are looking for scents that erode bad ideas and replace them with nostalgic memories of lost youth, as well as offer them the warmth of home, family, comfort, and heart.
Scented candles can enhance the home décor, lower stress levels, and provide a channel for their emotions.
Combining the purpose of candles with the properties of essential oils and charged crystals, Bespoke & Co Candles helps you embark on a journey of self-discovery and healing.
We offer candle supplies made with special care and dedication to fulfil your satisfaction. Each experience with these candles is unique and pleasant, jogging up sweet memories and beautiful destinations. Buy crystalline candles at Bespoke & Co Candles today!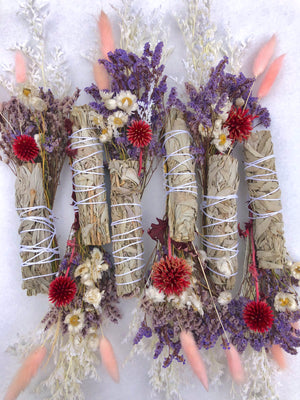 White Californian Sage + Forever Flowers
Awareness + Transformation + Peace + Clarity + Flexibility
Burning white Californian sage improves air quality, as well as improve overall health and reduces stress and anxiety. White sage is used for emotional, psychic, and spiritual purification.

Sage (also known as "salvia") has a long history of use in Egyptian, Roman and Greek medicines, as well as in Native American healing traditions. Sage burning practices are done to heal, protect, increase wisdom, as well as boost and defense against disease. It is also used for emotional, psychic, and spiritual purification. Burning sage is known as smudging. The smoke purifies the air in your home and workspace.

The smoke of the sage attaches itself to negative energy and as the smoke clears, it takes the negative energy with it, releasing it into another space where it will be regenerated into positive energy.
Time To Get Smudging!
Shop All
Love letters
NO WAYYY,

I love livani so much and I have never come across this before! Had to jump on this. Was so surprised at how fast the delivery arrived after placing the order and no word of lie, as soon as it hit the water, the aroma and bubbliness just soothed me so much and I hadn't even gotten in the bath yet. So silky and my skin stayed so soft and smelt beautiful for hours after drying my skin. Best stuff everrrr.

Anna Petrou
No cap. You're my go-to now,

My friend recommended your products to me and she isn't impressed by things easily so for her to tell me about your products I had to try. I have such a bad obsession with bath bombs so I know when I come across a good one. You guys are now my go to for buying my bath bombs! So damn good and satisfying. ASMR, texture, fizziness, scent ON POINTTT. WOWWW

Tina Peterson
Changed my life,

Bespoke & Co Candles, I simply have no words! All I can say is the energy emitting from this candle is freaky. I can feel it even when I have finished the prayer and left the room. I feel at peace and my family situation has resolved. Thank you so much keep spreading the love.

Alisha Alma
Best experience that I have ever had. Best candle therapy.

Ida. M, Sydney.
Wow,

I first bought your Livani Melts and I was in love, But my God your candle is on another level! I use to thimiasi using Livani over coal daily, I now just light your candle during the week and thimiasi on Sunday. The energy that your the livani candle gives off is nothing I have ever experienced before. Thank you so much.

Yiota Papas
Best Livani Candle Ever

Wow, I have been obsessed with the livani scent for years, but this candle is on another level, its actually real frankincense essential oil, with real frankincense resin, and the way the resin floats in the melted wax pool while the candle is burning is calming to watch. thank you for pouring so much love into your candle, it is felt and received even when the candle isn't burning. This is my third purchase xo

Natasha Elios
I bought one of your candles and I'm in love. The energy in my room is beautiful.

Lucy. C, Sydney.
Hey honey, I purchased two of your amazing El-Bakour candles and let me tell you,my house smelt beautiful for hours and went perfect with my home décor.Definitely will recommend your amazing business and beautiful services.

Valentina. K, Sydney.
We purchased your Livani candle and OMG, no word of a lie it's so strong. It's amazing.

Sarah. B, Melbourne.
I love my healing candle.

Isabella. B, Sydney.
I am so obsessed with your range! The liquid crystal candle range seem to alwaysblow me away no matter how many times I light them. The energy they carry ispowerful.

Natasha. P, Sydney.
Girl, what can I say…halleluiah! A Livani candle that has meaning and purpose, butmore importantly, has a strong sent. Well done! I'll be back!

Rossana. E, Adelaide.
Hello, thank you so much! I purchased a self-love crystal candle from one of your pop-upstores at Narellan Town Center, and you gave me your 40-day candle therapy book.Since starting that process, my life has changed dramatically! Thank you forgiving me an amazing tool. I have a 13-year-old granddaughter that has mildanxiety. I will be purchasing your fear fighter candle for her and passing onyour book to her. Once again Eleni, thank you for all that you do.

Belinda. E, Sydney.
I cannot fault this business! The love and care that goes into these candles andher products were felt. Thank you for making me feel so special!

Julia. A, Melbourne.
I was not 100% on board with the whole 40 day crystal candle therapy, but 50 dayslater I am hooked! And, let's not forget your amazing service. I will recommendyou guys to everyone I know. Thank you, Thank You, Thank you!

Ursula, L. Adelaide.
OMG, extremely reliable, and quickly responded to all of my questions regardingplacing an order. They got it all correct! Thank you, a company that cares.

Constance. M, Sydney.
Ijust want to say, thank you! Finally, you are back. I purchased a liquidcrystal candle from you guys 9 years ago from the mind body spirit expo inSydney, and I was a returning customer for many years. The last couple of yearswhile you had a break, I could not find a liquid crystal candle anywhere. Manywith crystals on top, but nothing like yours! I'm so happy I found youagain. Woohoo, welcome back!

Ronda. A, Sydney.
My highlight of the Mind Body Spirit Festival, without a doubt, was meeting the beautiful family, who own Bespoke and Co. Candles. I am emotional just writing about them, but I know that I was drawn to their stall for a reason. Thank you for the time you spent with us, talking about your products, and the amazing life advice, and genuine love and support that oozes from you all. Loved meeting you guys.

Laura Mclea
Our subconscious is the soul, our dream the seed, and together with faith, love and affirmation, that dream becomes reality.

Eleni Contzonis
This is my second time ordering after purchasing 2 weeks ago! Your products are Absolutely Therapeutic & Devine! The Livani Candle is pure magic & beyond amazing. I will be ordering of you regularly.

Alexia
This candle is out of this world! I have never burnt anything like it before. I cant put my finger on what it is, but every time I Light the candle a calming energy takes over me. I feel less stressed, and I had an experience when your candle was lit that i started to cry happy tears. it was like my body filled up with so much love, I could feel it all around me.

Joanna K
Candle that smells like Coco Mademoiselle, Don't even have to burn it & you can smell its Beautifulness

Chanel Borg
Absolutely beautiful Scent, I couldn't not take this candle with me yesterday.

Khy
Wow!! Such amazing service, lightening fast delivery and unique high quality products. I will definitely be coming back for more, not only for myself but to share with others. You can feel the love that has been put into making each item. Thank you for sharing your passion

Helen G
I can't speak enough of how much I love your Livani Candle. I have tried so many Livani candles, and yes I have come across some really nice ones. But this is something completely different! I love that it's pure essential oil, don't know what liquid crystal is, but what I do know is what it does to my home, and it creates such an amazing atmosphere.

Euphrosyne
In love with this candle, Just want to say that this candle is pretty special, every time I'm upset I light it up and I feel this peaceful energy around me. And God that smell of Frankincense oil is like nothing I have ever smelt.

Chrysanthy Papas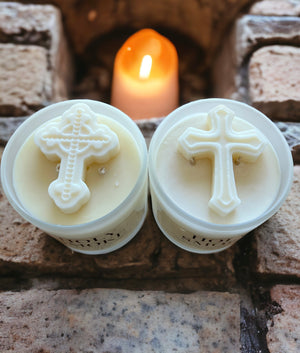 At Bespoke & Co Candles, we are always available for your comfort and need! Try Our Luxury Candles Today!
Call Us
Get in Touch Today!